shecanhecan

-

search results

If you're not happy with the results, please do another search
Monaco-based association SheCanHeCan has unveiled its latest campaign 'The Equality Pledge' in the fight for gender equality at a special exclusive cocktail event held...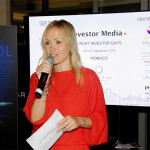 A special moment took place in the exclusive setting of 39 Club Monte Carlo during the Monaco Yacht Show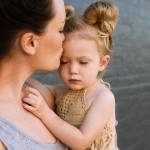 SheCanHeCan, the Monaco-based organisation that inspires girls to take leadership roles, is honouring Mother's Day on May 27 by asking 6 women in the Principality...
As part of the International Day to End Violence against Women on 25th November, a local campaign has turned the spotlight onto men – the silent allies of victims of domestic violence.
The feminist pioneer behind a new Hollywood biopic, a former PM of Australia, and a Belarus politician at the centre of a political nightmare will form part of the next TEDx Monte Carlo Women event.
Monaco Life Editor Cassandra Tanti interviews two leading figures on women's rights in Monaco about a potential surge in domestic violence and how victims/witnesses should be reacting.
To mark International Women's Day on 8th March, we speak to Vibeke Thomsen, Director of SheCanHeCan.
Monaco Life presents the story of the Principality's intergenerational female-led fashion design community and its vision of merging sustainability with the runway.